Passengers can now fly directly from Delhi to Mauritius, an island of serene white sandy beaches and tantalising turquoise blue ocean.
To mark the resumption of direct flights from Delhi to Mauritius, Air Mauritius in association with the Mauritius Tourism Promotion Authority organised a Networking Gala Evening at Hotel Imperial, in Delhi on 14th April 2023.
Air Mauritius, the flagship carrier of Mauritius will resume its direct operations to and from Indira Gandhi International Airport in Delhi from the May 03, 2023, with biweekly flights using the Airbus A330 aircraft in a Business and Economy class configuration with a capacity of 254 seats. The duration of the flight is 7 hours and 30 minutes. Air Mauritius currently operates six weekly direct flights to Chhatrapati Shivaji Maharaj International Airport in Mumbai.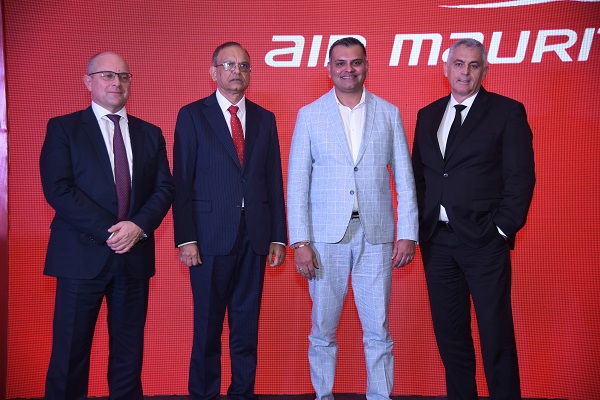 The evening was graced by the presence of H.E Mr. H. Dillum, High Commissioner of the Republic of Mauritius to India, Mr. Krešimir Kučko, Chief Executive Officer of Air Mauritius, Mr. Laurent Recoura, Chief Commercial Officer of Air Mauritius, Mr. Arvind Bundhun, Director of the Mauritius Tourism Promotion Authority and other dignitaries from the Travel Trade, top media persons and other delegates.
Krešimir Kučko, CEO of Air Mauritius stated, "We are excited to resume our operations to Delhi after three years of absence. India and Mauritius share a special relationship that is built on the foundation of people-to-people ties. Both India and Mauritius are united by culture, ancestry, language, and geography. This April, Air Mauritius is proudly commemorating its 50 years of presence in India. New avenues are being explored with Air India to offer seamless connectivity via Delhi as well as Mumbai to/from several destinations in India."
Arvind Bundhun, Director of the Mauritius Tourism Promotion Authority, while talking to the guests, mentioned, "The long-awaited flight from Delhi to Mauritius is a major milestone facilitating travellers from the northern part of India to commute. We are thankful to Air Mauritius for this initiative which will boost demand. We foresee a steep rise in the footfalls on our land."
Air Mauritius will operate two flights a week between Delhi to Mauritius as per the following schedules:
MK 745 DELHI-MAURITIUS Thursdays & Sundays, departing at 08H00 and arriving at 14H00 local time
MK 744 MAURITIUS - DELHI Wednesdays & Saturdays departing at 21H15 and arriving at 06H15 on the next day.
The Gala event ended with an exciting lucky draw, where Air Mauritius offered multiple return tickets, and hotels offered stay vouchers to the winners, through a lucky draw, in their endeavour to encourage other trade partners to make efforts to increase sales of the destination as a leisure, MICE, and wedding destination.
For more information: please mail to pr@omtourism.com